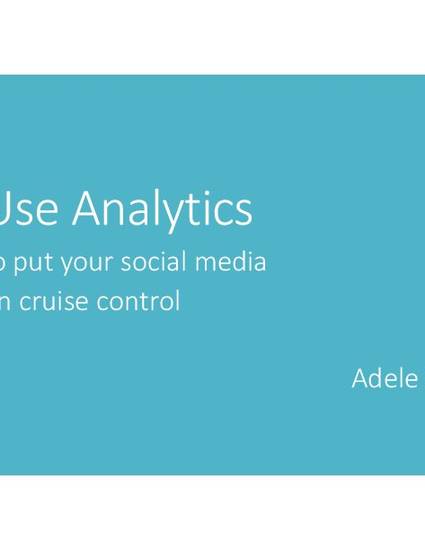 Article
Use Analytics to Put Your Social Media on Cruise Control
Online Northwest
Presentation Type
Lightning Talk
Description
This session will discuss how you can easily use analytic data on Facebook and Twitter to improve user engagement. Developing a workflow around social media analytics will help you reach out to your audience – and keep track of what is working, and what is not.
Engage users while keeping your communications higher-education focused – no cat pictures required
Spend minimal time maintaining social media when you know your peak times and topics
Utilize trending topics to highlight unique collections or library/campus events
Learning Outcomes
Learn how to read and compare social media analytics.
Develop a workflow to minimize time spent.
"Partner" with other active groups to promote library collections and events.
Twitter Handle(s)
@PSULibrary
Start Date
31-3-2017 3:20 PM
End Date
31-3-2017 3:25 PM
Persistent Identifier
http://archives.pdx.edu/ds/psu/19111
Subjects
Online social networks -- Library applications,
Social media -- Library applications,
Libraries and community,
Web usage mining
Citation Information
Adele Larson. "Use Analytics to Put Your Social Media on Cruise Control" (2017)
Available at: http://works.bepress.com/adele-larson/1/