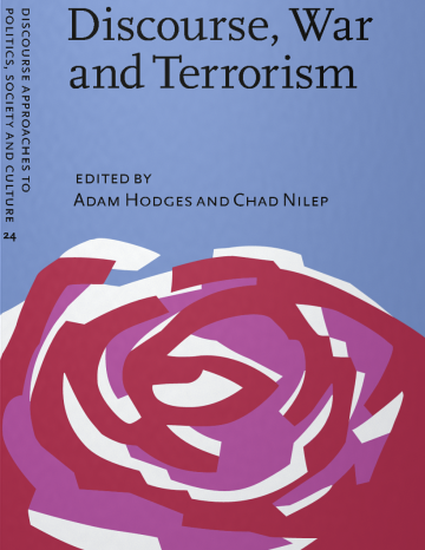 Contribution to Book
The Narrative Construction of Identity: The Adequation of Saddam Hussein and Osama bin Laden in the 'War on Terror'
Discourse, War and Terrorism (2007)
Abstract
This chapter explores the power of narrative to shape sociopolitical reality. Against the backdrop of Bush administration claims about a connection between Iraq and Al-Qaeda and the acceptance of those claims among a large portion of the American public, how is such a linkage discursively constructed?
Editor
Adam Hodges and Chad Nilep
Citation Information
Adam Hodges. "The Narrative Construction of Identity: The Adequation of Saddam Hussein and Osama bin Laden in the 'War on Terror'"
Discourse, War and Terrorism
(2007)
Available at: http://works.bepress.com/adamhodges/9/