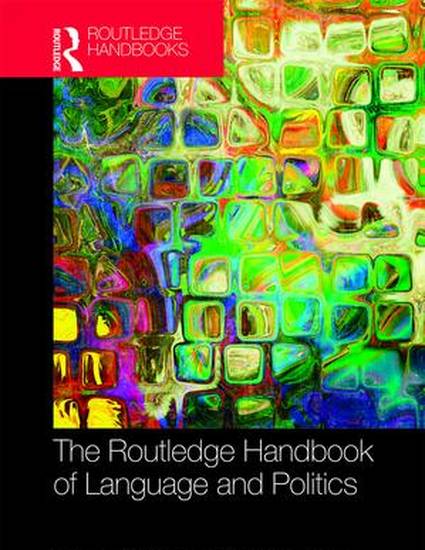 Contribution to Book
Discursive Underpinnings of War and Terrorism
The Handbook of Language and Politics (2017)
Abstract
This chapter explores the role discourse plays in conceptualizing and legitimizing the forms of political violence encapsulated under the labels war and terrorism. It examines the definitional issues surrounding terrorism as a social construct, the political narratives used to justify war and militarization, and the semiotic processes central to forming the in-group vs. out-group opposition that undergirds all forms of political violence. The analysis seeks to disrupt the taken for granted assumptions upon which political violence is discursively constructed, and thereby understood, in an effort to inform projects that seek to rescue politics from violence. 
Keywords
discourse,
war,
terrorism,
politics,
war on terror,
call to arms,
just war,
terrorists,
political violence,
legitimization,
in-group vs. out-group
Editor
Ruth Wodak, Bernhardt Forchtner
Citation Information
Adam Hodges. "Discursive Underpinnings of War and Terrorism"
The Handbook of Language and Politics
(2017) p. 673 - 686
Available at: http://works.bepress.com/adamhodges/75/