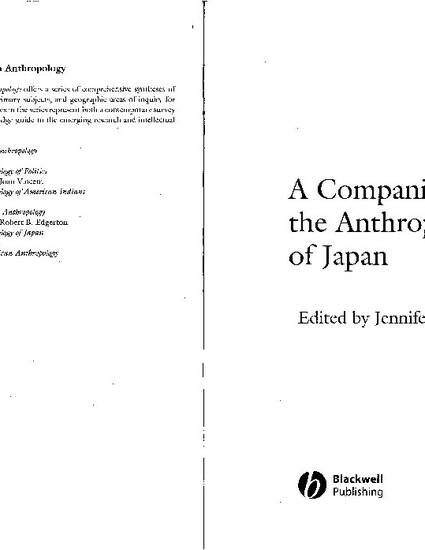 Contribution to Book
Nation, Citizenship, and Cinema
A Companion to the Anthropology of Japan (2005)
Abstract
An introduction to the concepts of "nation" and "citizenship" in Japan that complicates the notion that they are a given through investigating their historically constructed nature. As an example, I use the example of "Japanese national cinema," showing not only how Japan's relationship with the nation was constructed over time, but that such a relation was both rife with contradictions and interlaced with global flows. I upload the version from the paperback edition, which features some corrections of the hardbound version.
Keywords
Japanese film,
nation,
citizenship,
globalism,
modern,
national cinema
Editor
Jennifer Robertson
Citation Information
Aaron Gerow. "Nation, Citizenship, and Cinema"
A Companion to the Anthropology of Japan
(2005) p. 400 - 414
Available at: http://works.bepress.com/aarongerow/50/