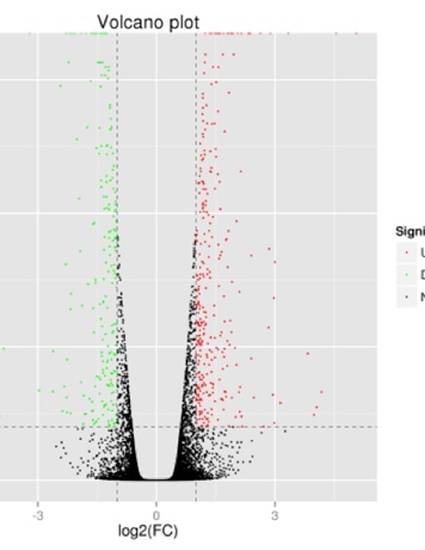 Course Bibliography
volcano plot
Proteomics (2017)
Description
In statistics, a volcano plot is a kind of scatter plot that is applied to quickly seek out changes in large data sets composed of replicate data. It plots fold-change versus significance on the x and y axes, respectively. These plots are increasingly widely used in omic experiments such as genomics, transcriptomics, proteomics, and metabolomics where one usually has a long list of many thousands of replicate data points between two distinct conditions and one wants to quickly identify the most significant changes. A volcano plot combines a measure of statistical significance from a statistical test (e.g. a p value from an ANOVA model) with the magnitude changes, enabling quick visual determination of these data-points that represent large magnitude changes that are also statistically significant.
Keywords
volcano plot,
Statistical analysis,
bioinformatics service,
creative proteomics
Publication Date
Winter November 10, 2017
Citation Information
Bennie Liu. "volcano plot"
Proteomics
(2017)
Available at: http://works.bepress.com/Bioarray/6/